Do you know what a hacker workbench? Either way, not like a regular office desk is very boring and not inspiring. Everyone who works with computers has a special desk to put the computer and internet activity in order to be comfortable.
This article will make you inspired, how to design a work space or your computer desk, so you feel more at home and be creative. Not everyone likes the work space clean and neat. There are people who like to work in a messy room, working papers scattered on the floor, food and drink can be taken with ease, due to close and others.
But for a woman, maybe more like a neat workspace. Here I will share images that inspire your work space.


with mac book air. Cool!

Simple but cool

Just like my desk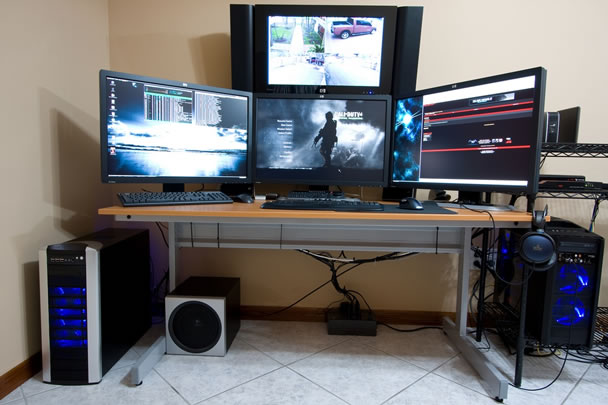 Playing game with surfing on the net

Full touch screen desk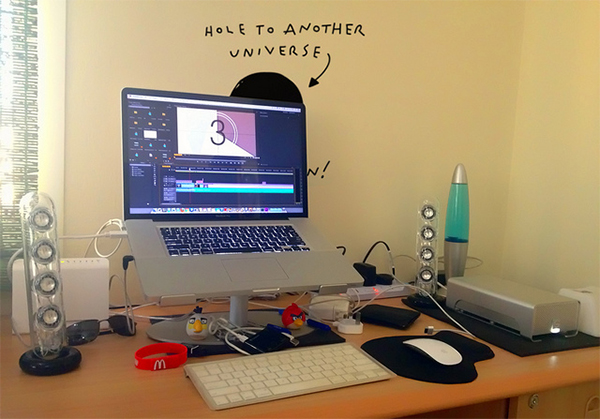 Mac Book air as PC desktop