Laravel is PHP framwork which began to rise in popularity. Laravel began to be used by many programmers around the world today. Generally, they want to try new things, and it turns out that this framework has the potential of nice to be developed. So, laravel is a pleasant framework, the goal is to make the web development process more fun and entertaining, there is no longer a headache because the code is difficult. Yes, the development of the laravel it easier.
Want to try using Laravel? ok, you're in the right place. This post will guide you learn so many laravel tutorials from beginner, intermediate and expert. As with my previous post about the tutorial photoshop and illustrator
Here, 10 laravel tutorial  to become a master of laravel framework.
Recomended : Useful Cakephp code snippet
1. How to Install and Setting up Laravel to Web Development
Ok, first you need copy of laravel framework. Make sure, you get latest version or your favourite version. Download here. You need to setting up with minimal configuration. File configuration located on : app/config/app.php. Read more configuration / Setting up laraval in one minutes
2. Creating Hello World App
3. Building Simple Laravel App from Scratch
This tutorial will create a simple application, that you post, like, and comment on photos, as well as follow other users. read more
4. Creating CRUD with Laravel Tutorial
Basically, a web application that connected to a database consisting of this actions: create, read, update and delete aka CRUD. Well, this tutorial will discuss how to create a simple CRUD models in laravel 4. Thanks to Sevilleja Chris who has made it easy to understand tutorial. Read more
5. Creating a Simple Blog System with Laravel
This Laravel tutorial will guide you to create a blog system that you can use in real life (eg you want to create a blog, and do not want to use wordpress). This tutorial was created by Max Surguy, and in the tutorial, you can get the source code of the blog system, of course its free. Read more / Demo blog
6. Undestanding Laravel Layout using Blade
Laravel using a template engine called Blade. Well, this tutorial will provide to you, how laravel layout work. I think this tutorial is so important to you. Read more
7. Laravel Simple Login and Authentication
This tutorial will walk us through:
Creating a users table using migrations
Filling our new users table with sample users using seeding
Using the great artisan command line tool to migrate and seed
Creating a login form and processing a login using routes, controllers, and views
Handling login errors
Use Eloquent ORM to validate a user
8. Creating Customer Management App with Laravel  and AngularJS
In this tutorial you will create a simple customer/transaction management system with the ability to add and remove both transactions and customers. We also has wrote useful angularJS tutorial for you. Read more
9. Creating Full-text Search in Laravel and MySQL
In this tutorial I will go over implementing Full-Text search in Laravel 4. Read more
10. Creating in-place Pagination System with Laravel and BackboneJS
This tutorial will discuss how to create pagination in one page, so you do not need to refesh web page when switching from page 1 to page 2 and so on. This tutorial uses backboneJS. I like the concept.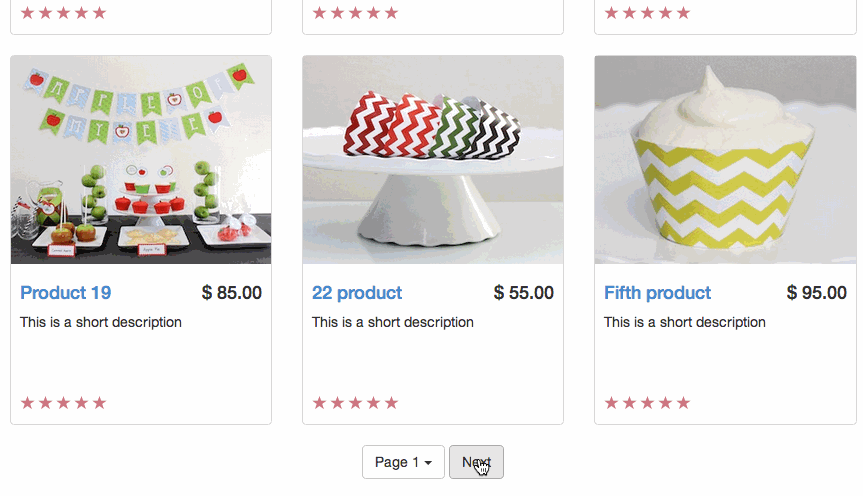 That's some laravel tutorial which we summarize for you. We want to facilitate you studying laravel framework. If this compilation help you, we want you to also help others by sharing this article via social media. Thank you